Axel Berndt studied computer science and music at the Otto-von-Guericke University in Magdeburg. From 2006 on, he did research and teaching in music informatics at the Department of Simulation and Graphics and got his PhD in 2011. From 2012 to 2015, he worked at Technische Universität Dresden, Faculty of Computer Science.
Since April 2015 Axel Berndt is a member of the CeMFI and the competence center "Music – Edition – Media". His research interests are musical human-computer interaction, interactive media scoring, interactive and adaptive music, new musical interfaces, expressive performance, generative music, auditory displays, and auditory user interfaces.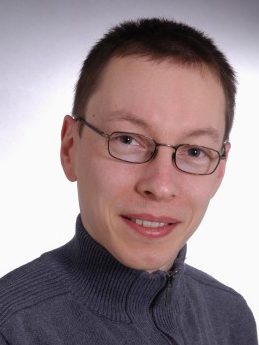 A. Berndt and J. Veit (editors), Inside Beethoven! Das begehbare Ensemble – Begleitpublikation zur Klanginstallation der Hochschule für Musik Detmold zum Septett op. 20 und Trio op. 38 (mit CD)
Bonn, Germany, December 2019, Beethoven-Haus Bonn, ISBN 978-3-88188-175-3.
A. Berndt (editor), Works in Audio and Music Technology
Dresden, Germany, September 2015, TUDpress.
Auditory Pointers
, R. H. Lorenz and H. Schuster, chap. 1, pp. 1-30
TouchNoise: A Multitouch Noise Instrument
, N. Al-Kassab and A. Berndt, chap. 2, pp. 31-57
Interactive Ambient Music Generation
, M. Müller, chap. 3, pp. 59-95
Formalizing Expressive Music Performance Phenomena
, A. Berndt, chap. 4, pp. 97-128
Studying Music Performance and Perception via Interaction
, A. Berndt and T. Hähnel, chap. 5, pp. 129-153
Vocalmetrics: Music Visualization and Rating Techniques
, F. Schönfeld, chap. 6, pp. 155-170
A. Berndt, Musik für interaktive Medien: Arrangement- und Interpretationstechniken
PhD thesis, Otto-von-Guericke University, Faculty of Computer Science
Magdeburg, Germany, July 2011, Verlag Dr. Hut, DOI 10.25366/2019.16.