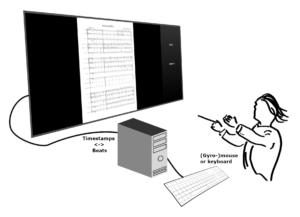 Conducting can be understood as playing a large instrument where the ensemble one is conducting can be seen as this instrument. It is thus clear that not all required skills can be practiced and learned by oneself. With the aid of the digital world some basic exercises might help to be better prepared for the work with a bigger ensemble and therefore be able to concentrate rather on the creative and musical aspects of conducting than on technical problems. In this project feasible tools and the extent of possible abstraction of the digital support are investigated. It starts with a little game.

ORCA.NRW is a cooperation project of the Digital University of North Rhine-Westphalia (DH.NRW) and a common unity of the 42 universities in North Rhine-Westphalia. The online portal developed in the project is intended to provide information and services on all aspects of e-learning in North Rhine-Westphalia as well as teaching and learning material for lecturers and students. Organizationally, a structure should be created from centralized and decentralized elements. The core is an operating unit of the universities in North Rhine-Westphalia. This operating unit is to be controlled by a steering committee. The Ruhr-Universität Bochum (RUB) takes on the overall coordination. At the same time, services and contents are to be developed decentrally from different locations. There should be network points in all participating universities in North Rhine-Westphalia and inform students and lecturers about the portal. More information
The portal orca.nrw has been online since September 2021 and is constantly being expanded and improved. More information
Digitalisation is advancing in all areas of education and this is also becoming increasingly important in music. In this project, interfaces, distant interaction and general interaction concepts of learners in music are investigated. These results will be implemented in learning applications, e.g. for learning management systems and will be sustainable and sharable through an open source license.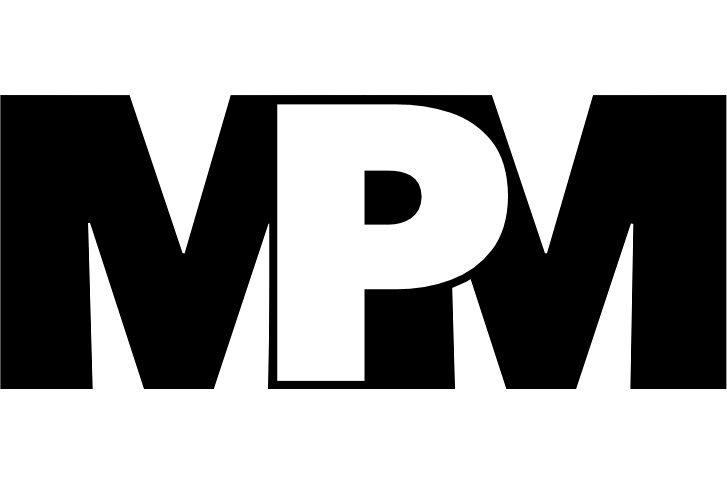 The MPM format provides means to describe in a formalized way how a musical work is played by musicians. This includes aspects such as timing, dynamics and articulation. MPM is not only meant to serve analytical purposes such as musicological performance research. It is also designed for performance modelling, i.e., users can create expressive performances themselves and render them into expressive MIDI sequences.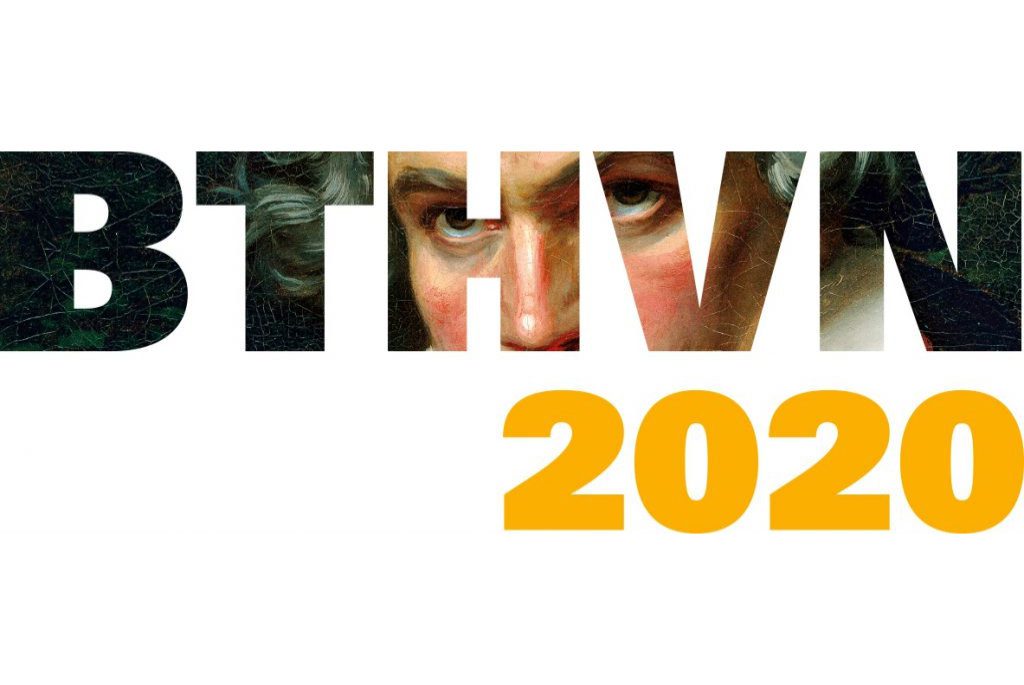 When the musicians stand on stage and play, the audience keeps a respectful distance. In the installation Inside Beethoven! The Audience Goes on Stage this is different! While invisible musicians perform, the audience is invited to enter the stage, go to the place of each individual musician and listen at close range. Visitors can literally walk through the ensemble, explore and discover major musical works from a totally new immersive perspective.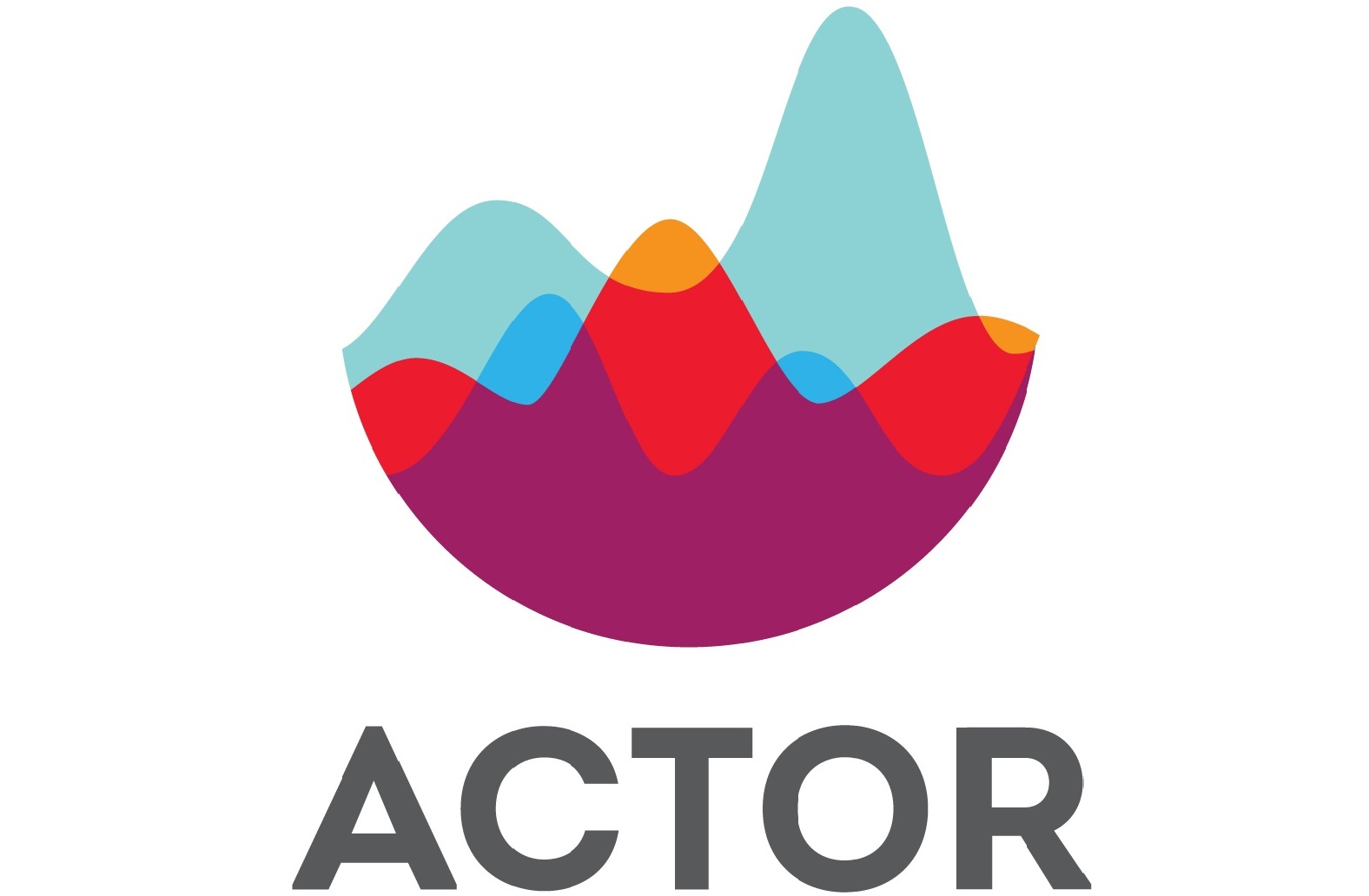 The aim of this international partnership with 13 academic, 1 public-sector and 5 private-sector partners is to develop a broad set of tools and methods for scholars and practitioners that revolutionize music creation, music education and music scholarship in the realms of orchestration, timbre perception and production.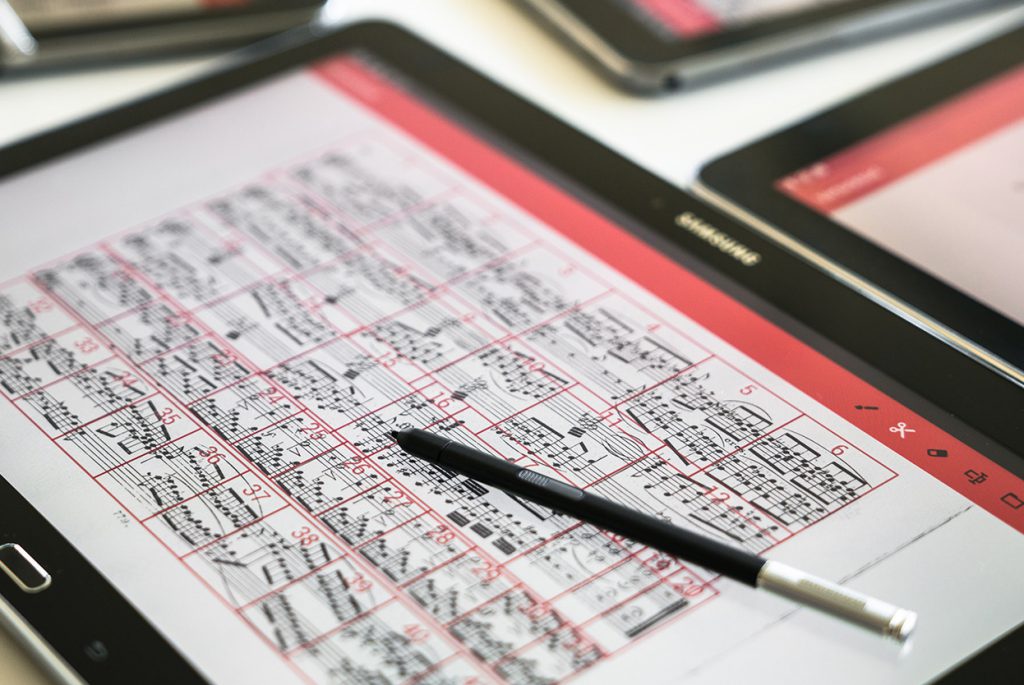 The project "ZenMEM" combines experience, concepts, and methods of musicology, several fields of computer science, and media sciences. The focus of this project's research activities lies on musical and non-textual objects in the scope of digital music editions.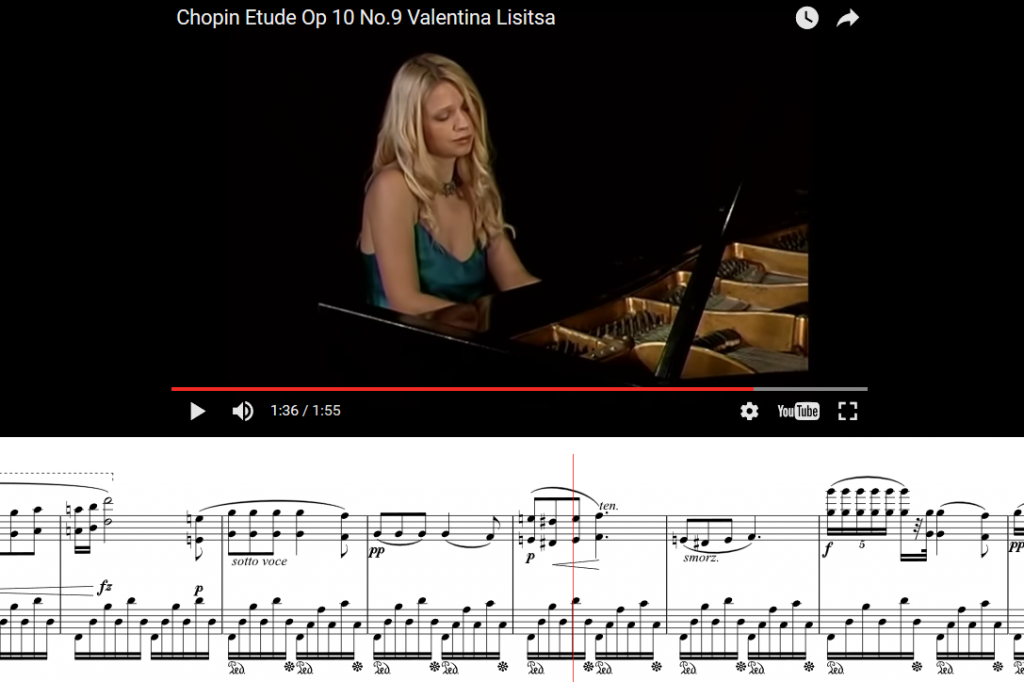 The alignment of digital scores to audio and video content opens up new possibilities for visualisation and interaction with music. "ScoreTube" is a viewer/player, that automatically aligns YouTube videos and symbolic scores while providing a simple interface for skipping through the music.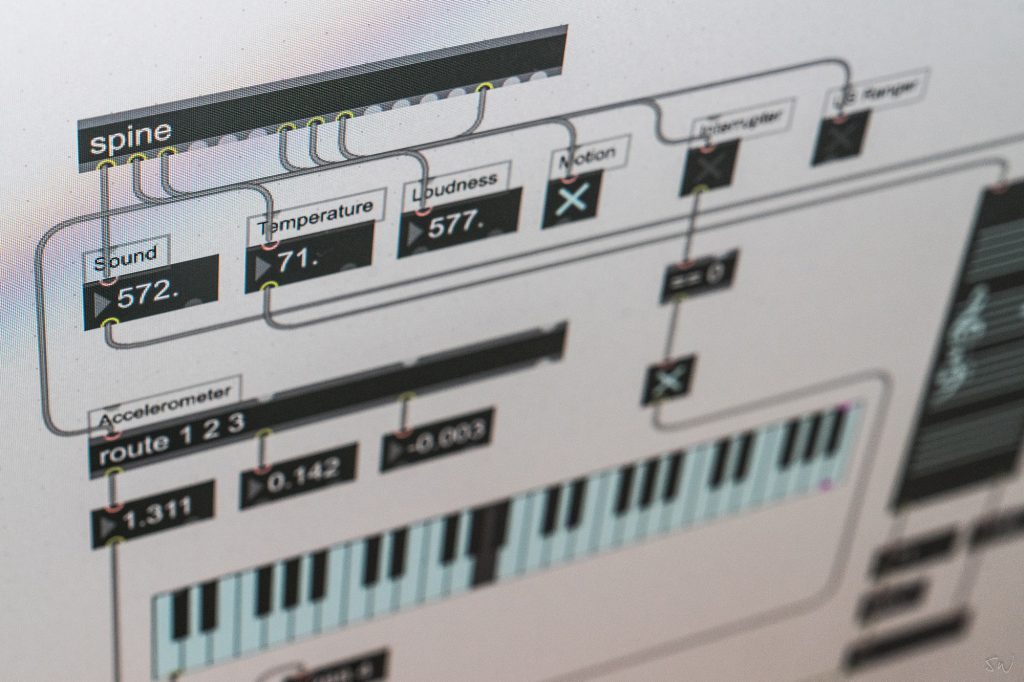 With the rapid evolution of technology, sensor aided performances and installations have gained popularity. Important criteria for stage usage and artistic experimentation are partially met by existing approaches, oftentimes trading off programmability for ease of use. Spine is a new sensor interface that presents a comprehensive solution without that trade-off.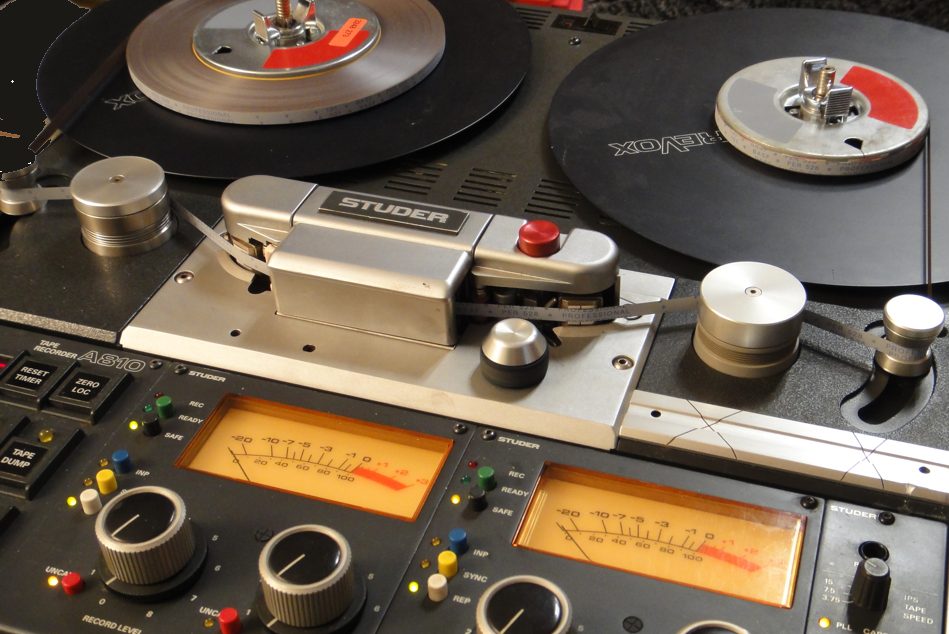 The University of Music Detmold has an extensive collection of historical audio documents, which are currently being digitized. The collection contains pieces by both nationally and internationally renowned artists and covers a significant part of the history of recording technology.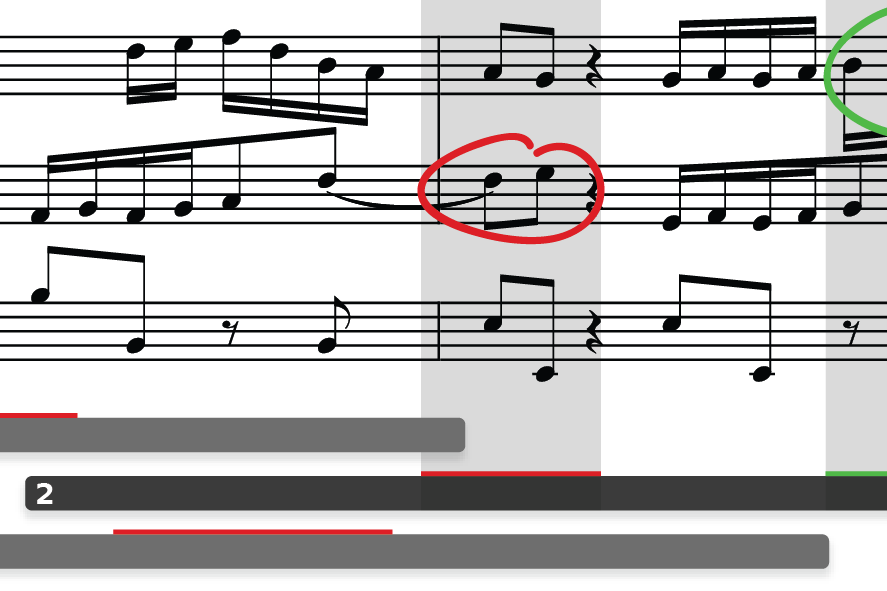 Interactive Scores
The recording of classical music is mostly centered around the score of a composition. During editing of these recordings, however, further technical visualizations are used. Introducing digital interactive scores to the recording and editing process can enhance the workflow significantly and speed up the production process.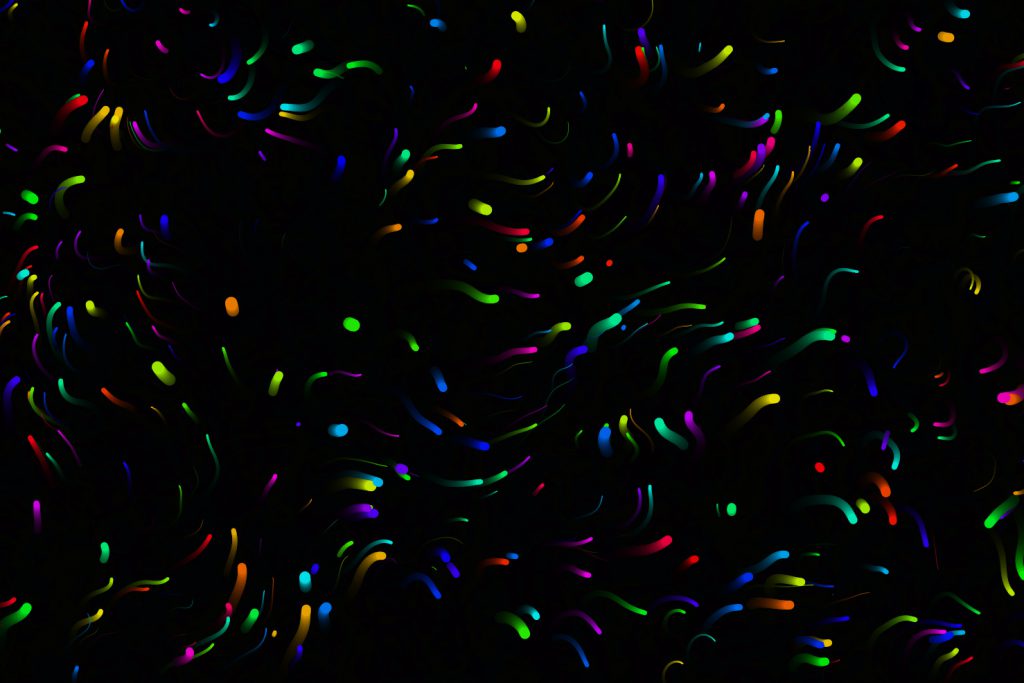 TouchNoise is a digital musical instrument that is based on multitouch interaction with a particle system. Each particle represents a sine oscillator that moves through the two-dimensional frequency and stereo panning domain via Brownian motion. Particles can be dragged, attracted, repelled, accentuated, and their autonomous behavior can be manipulated by applying vector field and flocking functionalities.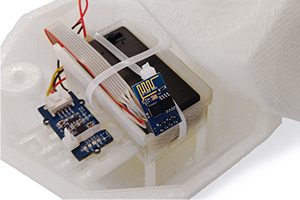 AmbiDice is an easy to use, light-weight, tangible music controller – a 12-sided dice. Rolling or deliberately rotating the die changes the music to be played by a remote device. Typical devices are smartphones and computers. The music may be a selection from a predefined tracklist or realtime algorithmically composed and synthesized music.
When musicians play together while being distributed in space, e.g., in a park or in a historic building, they need help in order to stay synchronized. Such setups are oftentimes supported by click tracks on wireless headphones. WebMaestro is a web-based click track editor and player, which makes it easy to generate click tracks and lets the user perform changes quickly.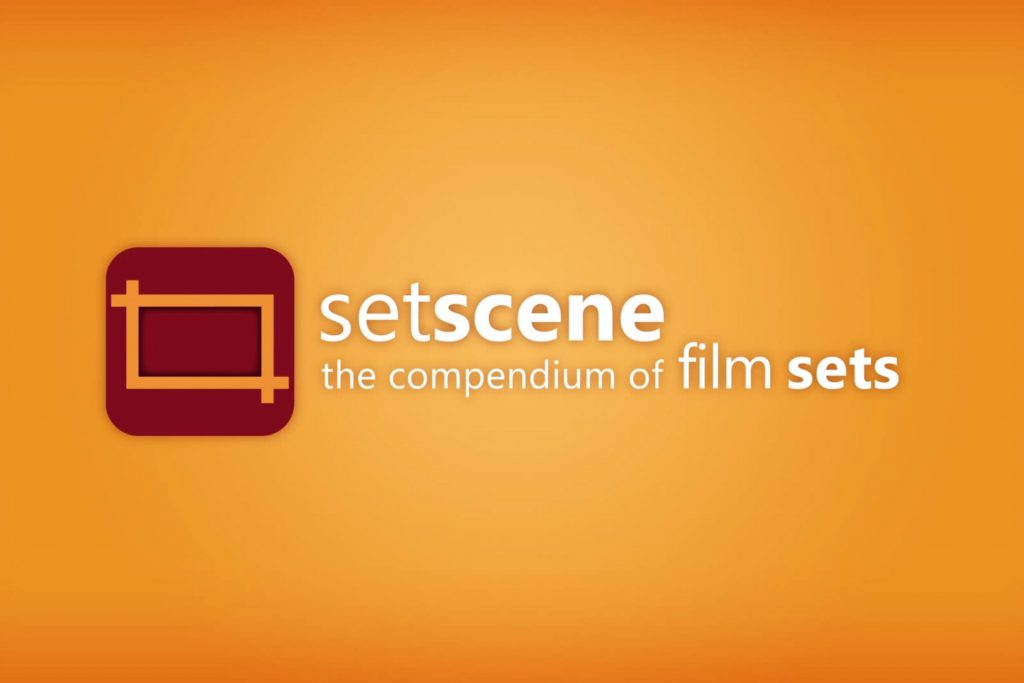 setscene analyzes the movie sets of films of cinema history. This helps getting acquainted with movies in a new, innovative manner: Where are scenes of comedies or horror movies set? Do some directors prefer specific sets, locations, settings? Which movies have been set in trains, a skyscraper, a wine cellar, etc.?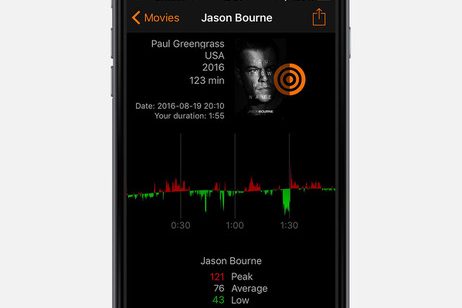 Are you interested how forms of positive stress are triggered within a movie? Movie Pulse identifies those moments through temporal measuring your heart rate. A movie timeline with a graph is depicting the high and low moments in a 30 minutes interval. Movie Pulse is available for iOS devices, an Apple Watch is required.